As the summer arrives, you may notice some empty space in your schedule. (Or, it might get busier than ever, in which case you'll need a good way to de-stress.) Over the last year, my family has probably watched just about every movie and show available to stream on Netflix, and now that we have our queues in order, it's time to consider a more old-fashioned way to relax and pass the time: a good book!
The best thing about summer is that since you're not drowning in assigned class readings, you have a chance to whittle down your reading list. To me, summer is the perfect time to revisit all of my favorite books. There is just something special about lounging in the sun with a novel that I already know and love.
Below, I've complied a list of my five favorite classic novels that are begging to be read over and over again. (And if you haven't read them at all yet, now is the time!) So, dig out that library card, or take a few minutes to update your E-readers. However you choose to indulge, simply scroll on down to check out the books:
1. The Catcher in the Rye by J.D. Salinger
This American classic has probably been a part of at least one syllabus in your academic career, but it's a classic for a reason. The Catcher in the Rye tells a story to which we can all relate. It will make you laugh and it will make you cry, and you will be totally engaged every step of the way. We even covered fashion from the novel in one of our Looks from Books posts!
The J.D. Salinger novel is narrated by Holden Caulfield, a struggling teen growing up around 1950. It is the quintessential coming-of-age story about a boy who must come to terms with the circumstances of growing up. Holden often feels alienated and alone, which is what makes him so endearing.
Full of both humor and heartache, Holden's narration makes for an extremely enticing and relatable story. We learn to appreciate a lot about life, love, and growing up as we follow Holden's adventure – just sit back and enjoy the ride.
2. The Great Gatsby by F. Scott Fitzgerald
With all the hoopla surrounding Baz Luhrmann's new movie that was released last week, it would be sacrilege to exclude this book! Luckily, The Great Gatsby is a story that begs to be read and re-read.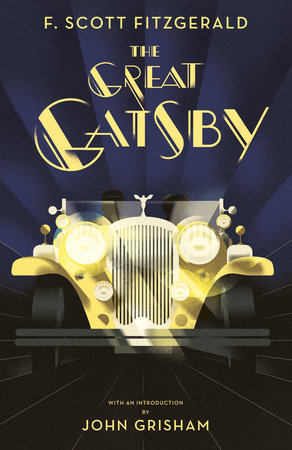 F. Scott Fitzgerald's novel follows Jay Gatsby, a young self-made millionaire pining for the gorgeous – and careless – Daisy Buchanan. It is a brilliant and fascinating portrayal of the jazz age, a period with a magical allure that still appeals today. Also, the forbidden romance creates an intoxicating story – one that you will certainly enjoy on a balmy summer afternoon!
3. The Perks of Being a Wallflower by Stephen Chbosky
The Perk of Being a Wallflower technically belongs in the "cult classic" category, but I consider it a classic nonetheless. With the movie adaptation premiering last fall, this story was launched into the national spotlight.
Regardless of whether or not you've seen the flick (which I highly recommend if you haven't), Stephen Chbosky's book is an absolute must-read! It's full of inspiration, and is an extremely quick and easy read – perfect for a lazy summer day.
The novel is written through a series of letters penned by an anonymous high school freshman who calls himself Charlie. Through a series of ups and downs, Charlie experiences his first year in this new world. He is taken under the wings of Patrick and Sam, who each have their own captivating stories. In this year, Charlie learns a lot about life and the meaning of love. It's an extremely relatable story, one that will really make you reflect on the important things in life.
4. The Outsiders by S.E. Hinton
For many, this is another novel that has been a reading assignment at some point in the past, but this S.E. Hinton classic has the perfect amount of drama and thrill to warrant a second (or third, or fourth) read.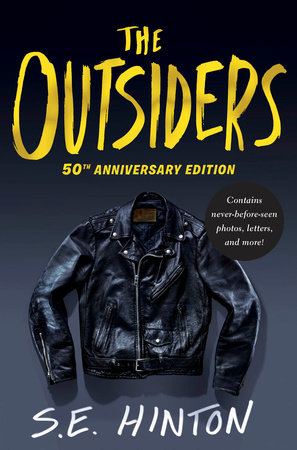 The Outsiders (another Looks from Books pick) tells the story of two rival high school gangs, the Greasers and the Socs. Split by their socioeconomic status, the two groups often "rumble" to assert their dominance over one another. This often results in tragedy, but it's the kind of heartache that will leave you begging for more. The brotherhood between the Greasers is also a perfect depiction of loyalty and friendship, which makes the story even more enjoyable.
(Note: After you've read this novel, you should definitely watch the 1983 film adaption. Prepare yourself for two hours of reveling in the beautiful young faces of soon-to-be-stars like Tom Cruise, Patrick Swayze, Matt Dillion, Rob Lowe, C. Thomas Howell, Emilio Estevez, and Ralph Macchio… It is almost too much to handle.)
5. Slaughterhouse-Five by Kurt Vonnegut
Kurt Vonnegut is one of my favorite writers of all-time. The first time I picked up a Vonnegut story, he dismantled my belief that I was not a fan of science fiction. His skill for injecting reality and humor into sci-fi makes for some truly fascinating pieces of literature, like Slaughterhouse-Five.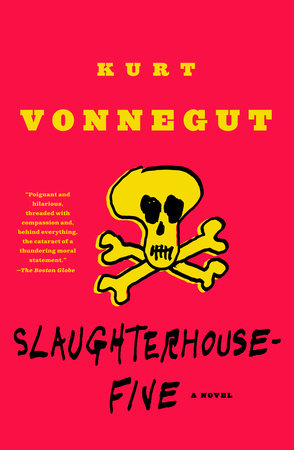 This novel follows the story of Billy Pilgrim, a wealthy optometrist who was once an American soldier in WWII. After being abducted by aliens, Billy becomes "unstuck" in time. This allows him to time travel to different periods in his life, though he has no control over where he goes. These experiences lead Billy to a new understanding of life; one that readers will learn to appreciate as well.
Though the story can be a bit tough to follow at times, that is part of what makes it so exciting. Plus, whether or not you are a Sci-Fi fan, this story will have you totally hooked until the end.
Final Thoughts:
Of course, there are tons of recent bestsellers that you should definitely check out this summer, too! The novels listed above are just a few of my favorites, and ones that I think are perfect for re-reading in the summertime.
No matter what book you choose to grab, take advantage of the opportunity to read something other than a textbook. There is nothing better than lounging on a beach chair with a real page-turner in hand. Happy reading!
Your Thoughts?
What do you think of this summer reading list? What other books would you recommend revisiting? What books do you plan to read this summer? Let us hear your thoughts in the comments section!